About Us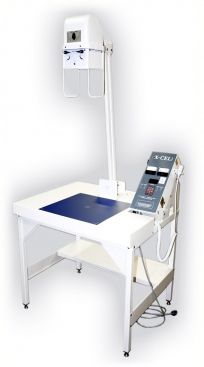 X-Cel-X-Ray Corporation manufactures and sells a complete line of high-frequency and adjustable kVp (peak kilovoltage) x-ray units for podiatrists, orthopaedics, and industrial use. We are proud of our commitment to use American-made products and materials in the manufacture of our full line of x-ray machines.
We believe that the best way to serve our customers is to rely on ourselves for parts and services, rather than outsource these functions. We use the best raw materials, and maintain a complete machine shop in Crystal Lake, Illinois, to fabricate parts to a very close tolerance. After fabrication, we paint, assemble, test, and pack units in our own facility. By overseeing each of these steps, we can ensure that we pass on a superior product to every one of our customers.
X-Cel is deeply committed to service. Our customers know that if a problem arises with one of their units—no matter how old it is—they can call on us for immediate assistance. Even when the cause of the problem is user technique or other equipment failure, we are there to diagnose, advise, and remedy. We do this because our aim is to keep our customers at the top of their business, using x-ray equipment that is guaranteed for its excellence and reliability.